Need Bussing?

All students of the Lloydminster Catholic School Division (including Holy Rosary High School) must register for bussing. We have information on creating your Parent Portal and information on who to contact if you need more support or have questions as it related to bussing.
How do I know if I am registered for bussing?
Please create your Parent Portal account. Information to support you is available below.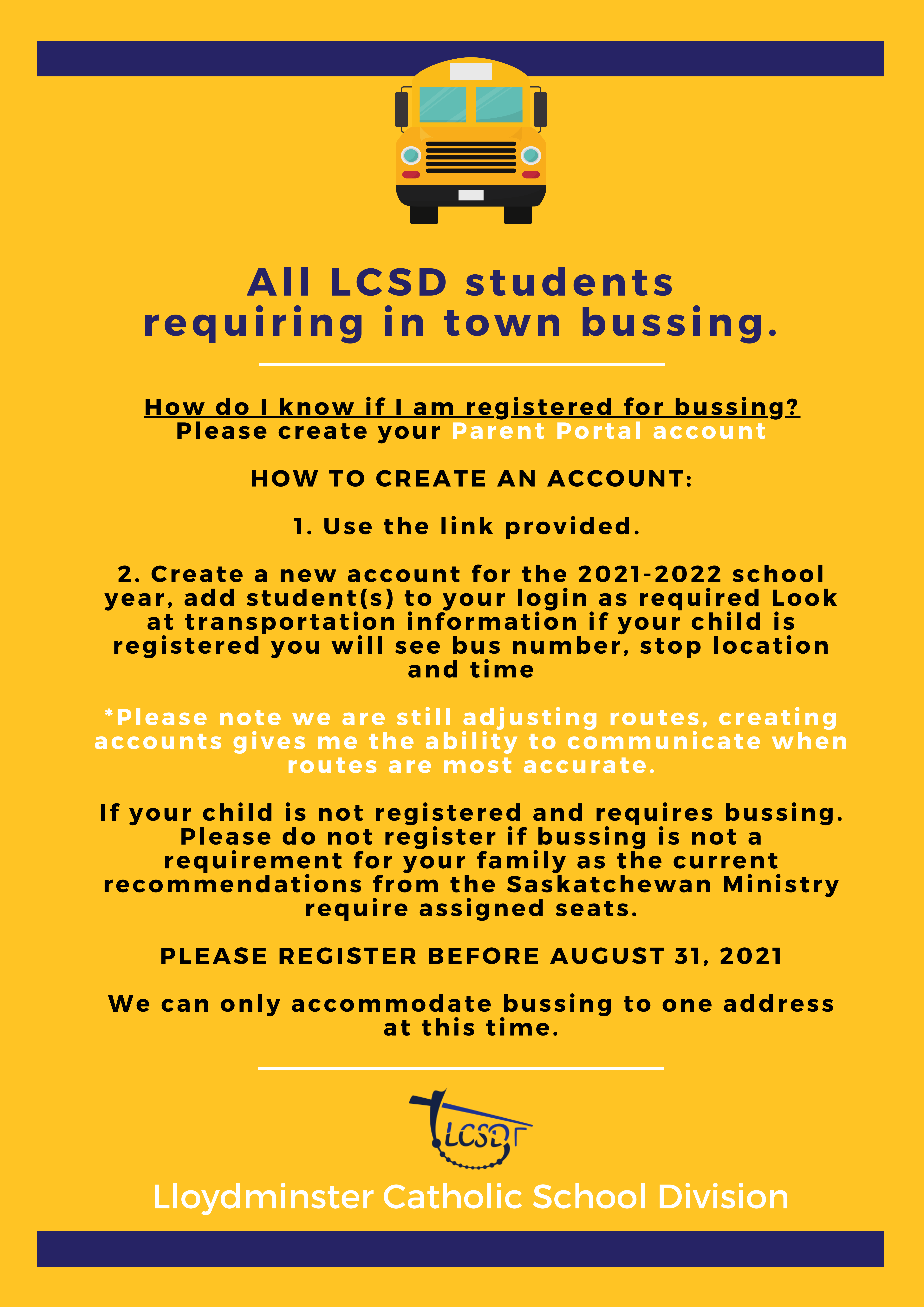 ++++++++++++++++++
How to create an account
1. Use this link: https://bit.ly/3jttVxK
2. Create a new account for the 2021-2022 school year, add student(s) to your login as required Look at transportation information if your child is registered you will see bus number, stop location and time
*please note we are still adjusting routes, creating accounts gives me the ability to communicate when routes are most accurate.
++++++++++++++++++
If your child is not registered and requires bussing. Please do not register if bussing is not a requirement for your family as the current recommendations from the Saskatchewan Ministry require assigned seats.
PLEASE REGISTER BEFORE AUGUST 31, 2021.
We can only accommodate bussing to one address at this time.
++++++++++++++++++
REGISTER FOR BUSSING HERE: https://bit.ly/34P3vCD


Need help?
Contact This email address is being protected from spambots. You need JavaScript enabled to view it.