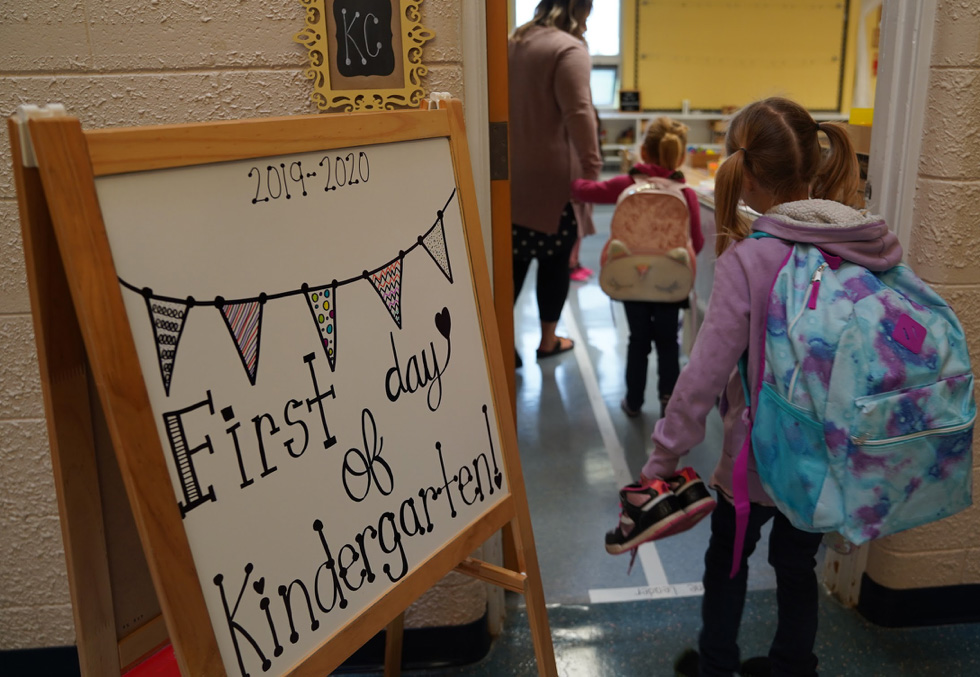 LCSD offers MORE Kindergarten. We are proud to host three consistent days a week for Kindergarten Programming. That means an EXTRA MONTH of learning for your child. We welcome you to an open house to learn more. See dates below.
Lloydminster Catholic School Division has expanded regular English and French Immersion Kindergarten programming to 60% from 50%. That means MORE Kindergarten for your child. This expanded program, known as Kindergarten Plus+, is offered in Father Gorman Community School, St. Mary's Elementary School, St. Joseph Elementary School and École St. Thomas. This allows for a schedule of three consistent full days each week resulting in an easier and more regular schedule for child care. The added time, about 20 days per year, includes small groups of students working with teachers to further develop their pre-literacy and numeracy skills. Each school's program is parallel, focusing on the physical, emotional, intellectual, social, and spiritual needs of your child. Your child will be exposed to a multitude of activities that promote individual growth and development.
Mother Teresa Early Childhood Education Center provides parents with the opportunity to register their child in a city-wide, full-time Kindergarten program. This full time Kindergarten program (for eligible children) is only offered at Mother Teresa Early Childhood Education Center. The program is parallel with Kindergarten Plus+ having additional time to further enhance student skills.
We see Kindergarten as a key phase in your child's development. Therefore, we encourage you and your child to visit our Kindergarten programs and tour our schools prior to your child beginning school. Children who are five (5) years of age as of December 31, 2020 shall be admitted to Kindergarten.