Junior Kindergarten is a play based early learning program. It is geared towards promoting school readiness and full of hands-on learning that helps develop the child as a whole. Through play we are building social emotional growth, cognitive strengths, fine motor development, early literacy skills and fostering a curiosity and love for learning at a very young age. Our Junior Kindergarten program offers a well rounded, structured classroom environment with many opportunities and a variety of play based activities and centers throughout each day. The program welcomes children who are 4 years of age by the end of December of that year.
Classes run two days a week with the option for morning or afternoon classes at your school of choice.
Monday and Wednesday morning class: 9:00am-11:30am @ Father Gorman Community School
Monday and Wednesday afternoon class:12:45pm-3:15pm @ École St. Thomas
Tuesday and Friday morning class: 9:00am-11:30am @ St. Joseph Elementary
Tuesday and Thursday afternoon class: 12:15pm-2:45pm @ St. Mary's Elementary School
REGISTRATION FORMS
Registration forms can be downloaded

HERE and brought to the school you are registering with, along with required deposit.
If you are struggling to fill out the PDF electronically, alternatively you can print it off and drop off!
JUNIOR KINDERGARTEN INFORMATION PACKAGE
More information on Junior Kindergarten can be found

HERE.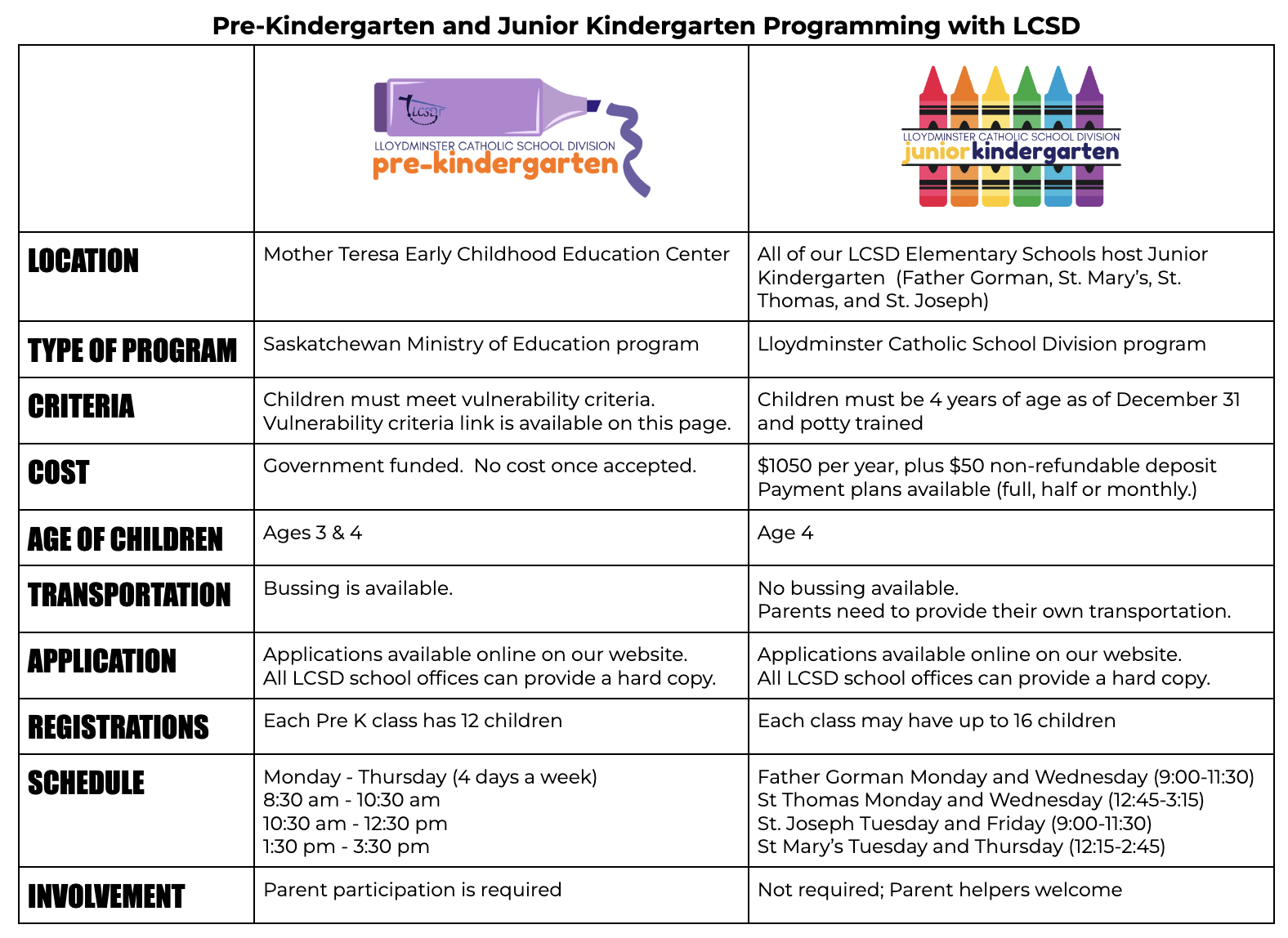 VULNERABILITY CRITERIA
The Pre-kindergarten program (described above) targets vulnerable three- and four-year-old children and their families.
Eligibility critera for that program can be found HERE.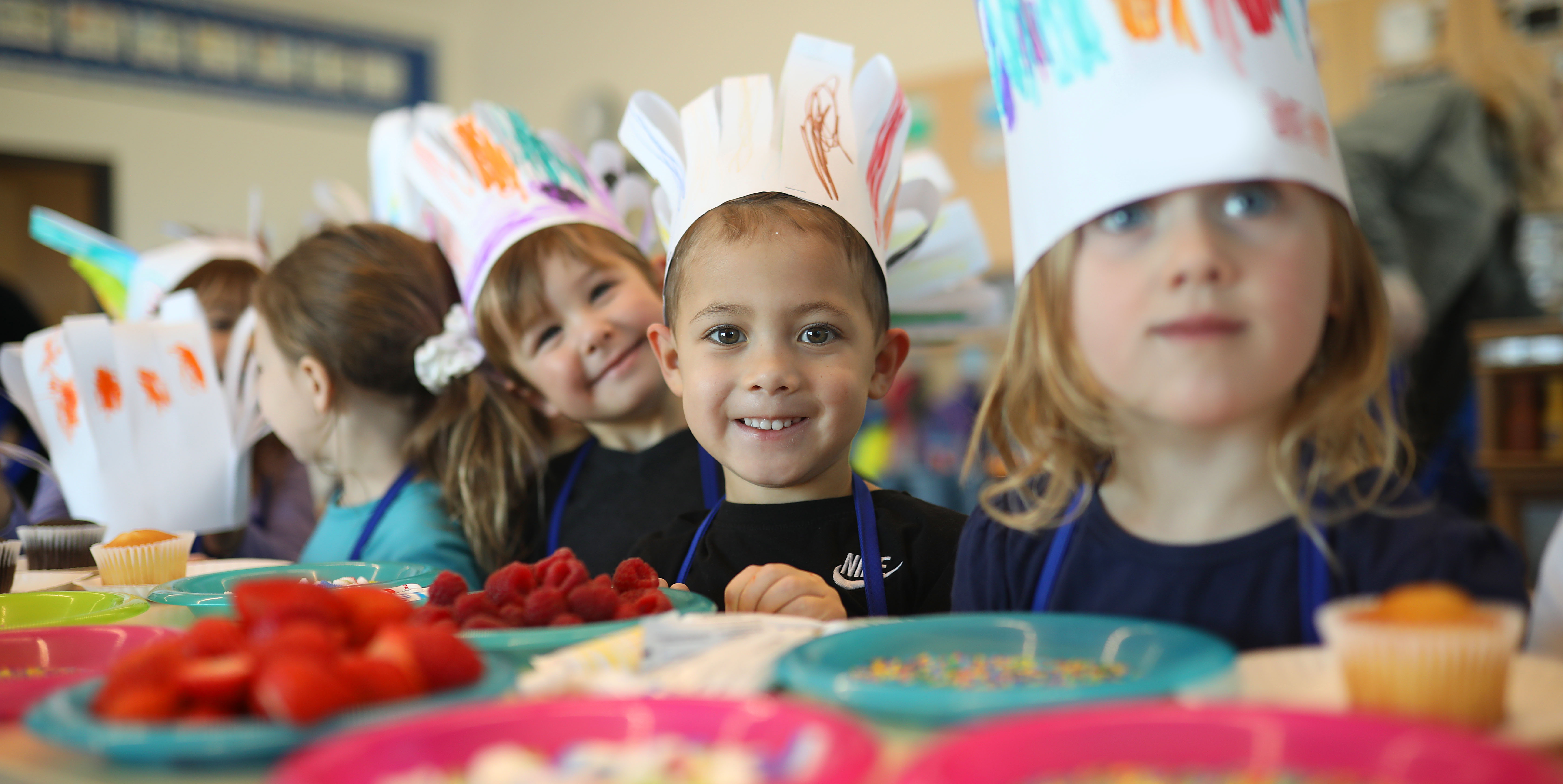 OUR SCHOOLS
St. Joseph Elementary School
5706 27 St, Lloydminster, AB.
(780) 875-2442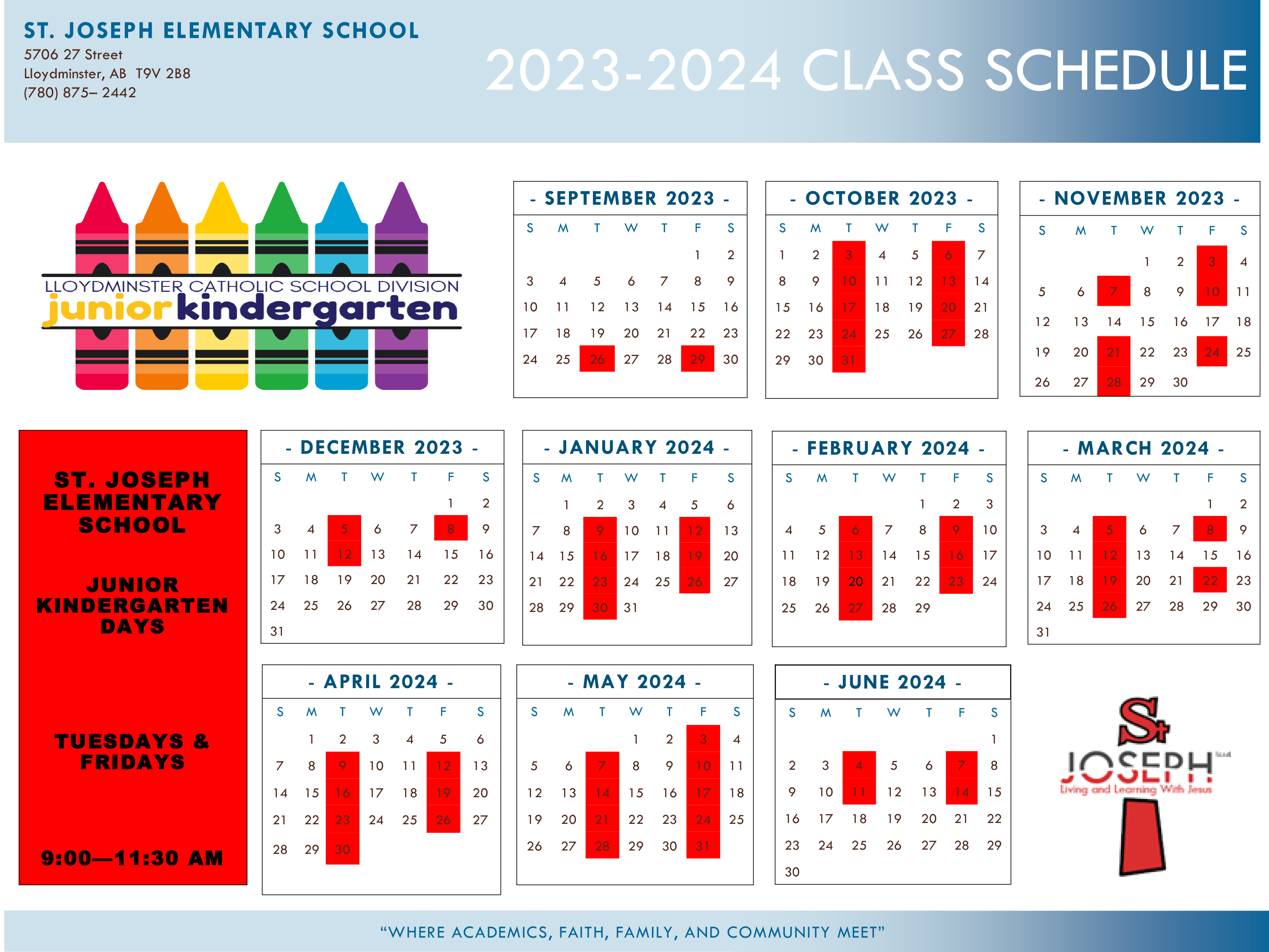 Father Gorman Community School
3112 47 Ave, Lloydminster, SK.
(306) 825-4600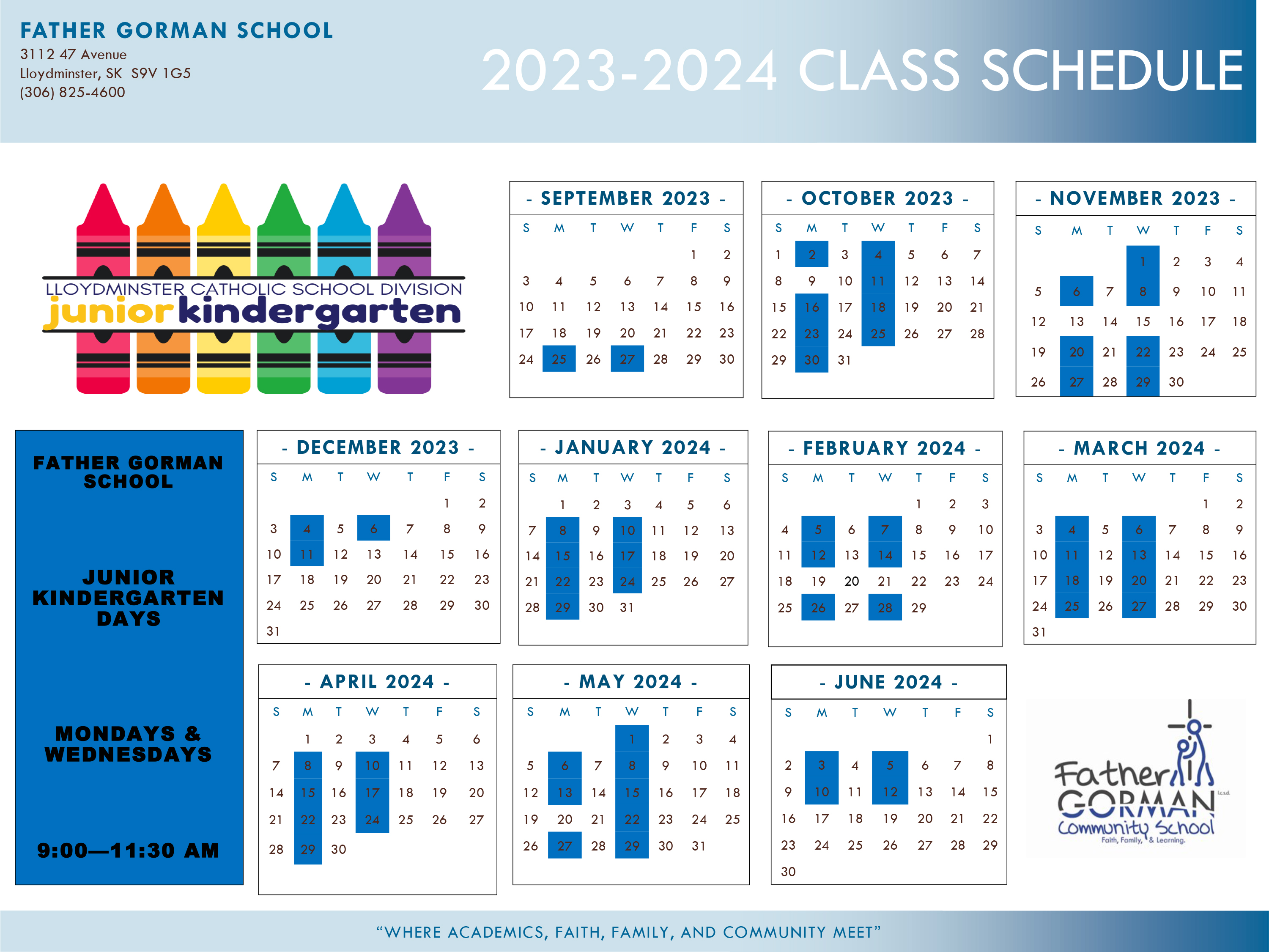 St. Mary's Elementary School
5207 42 St, Lloydminster, AB.
(780) 808-8600


École St. Thomas
6524 35 St, Lloydminster, AB.
(780) 875-5366